Apply for a Stipendium Hungaricum Scholarship and come to study at ELTE BTK!
Find our programmes here you can apply for!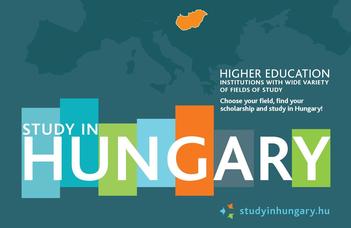 In the academic year 2019/2020 more than 5000 students can begin their studies in Hungary in the framework of the Stipendium Hungaricum Programme.
The programme is based on bilateral educational cooperation agreements signed between the Ministries responsible for education in the sending countries/territories and Hungary or between higher education institutions. Currently more than 65 Sending Partners are engaged in the programme throughout 5 different continents.
The new Call for Applications 2019/2020 is available below and the application platform is open! The deadline for applications is 15 January 2019.
For more inforamtion please visit
The program offers:
no tuition fee
monthly stipend
dormitory place or additional contribution to accomodation costs
health care services according to the relevant Hungarian legislation

Here you can find our programmes at ELTE BTK:
Non-degree programmes
Intensive Hungarian Foundation Course
---
BA programmes
English and American Studies BA
Germanic Studies, Specialized in German Studies BA
Germanic Studies, Specialized in Netherlandistic Studies BA
Germanic Studies, Specialized in Scandinavian Studies BA
Hungarian BA
Romance Philology and Cultures, Specialized in French Studies
Romance Philology and Cultures, Specialized in Italian Studies
Romance Philology and Cultures, Specialized in Portuguese Studies
Romance Philology and Cultures, Specialized in Romanian Studies
Romance Philology and Cultures, Specialized in Spanish Studies
---
MA programmes
American Studies MA
Assyriology MA
Dutch Language and Culture Studies MA
English Studies MA
Film Studies MA
French Language, Literature and Culture MA
German Language, Literature and Culture MA
Italian Language, Literature and Culture MA
Logic and Theory of Science MA
Portuguese Language, Literature and Culture MA
Romanian Language, Literature and Culture MA
Russian Language and Literature MA
Scandinavian Studies MA
Semiotics MA
Spanish Language, Literature, and Culture MA
---
PhD programmes
Doctoral School of Philosophy: Aesthetics
Aesthetics
Analytic Philosophy
Ancient and Mediaeval Philosophy
Art History
Film, Media and Culture Theory
Logic and Philosophy of Science
Modern Philosophy
Phenomenology
Religious Studies
Doctoral School of Literary Studies:
American Studies
Dutch Studies
Folklore Studies
French Literature
Gender in English and American Literature and Culture
General Literary Studies
Hungarian and Comparative Folklore
Italian Literary and Cultural Studies
Literary Theory and Cultural Studies
Medieval and Early Modern English Literature and Culture
Modern English and American Literature and Culture
Russian Literature and Culture between East and West
Russian Literature and Literary Studies: a Comparative Approach
Slavic Literatures
Textual Analysis of the Works and Precedents of Contemporary Latin-American Prose Fiction
The Folklore and Literature of the Uralic Peoples
The Hungarian and European Renaissance
Doctoral School of Linguistics:
Ancient Studies
Applied Linguistics
English Linguistics
Germanistische Linguistik
Hungarian Linguistics
Intercultural Linguistics
Iranian Studies
Japanese Studies
Mongolian Studies
Romance Studies
Russian Linguistics
Slavic Linguistics
Theoretical Linguistics
Translation Studies
Uralic Languages and Linguistics
Doctoral School of History:
Ancient History
Archaeology
Assyriology and Hebrew-Judaic Studies
Atelier- European Social Sciences and Historiography
Cultural History Doctoral Programme
Early Modern Hungarian History
Economic and Social History
History of the Ottoman Empire, Ottoman Rule in Hungary and the Republic of Turkey
Medieval and Early Modern World History
Medieval Hungarian History
Modern and Contemporary World History
---