Israeli Elections 2022: And the Winner is....?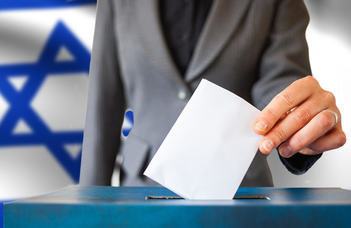 The lecture will describe the Israeli electoral system, focusing on the elections held a day before and the five elections cycle in the past three years.
In the lecture, we will speak about the election process in Israel and how it creates the Israeli parliament - and the government.
We will mention the 40+ parties running in the Israeli elections, from which only 8-10 parties get enough votes for a seat in the parliament.
The second part of the lecture will focus on the results and what they tell us about Israeli society. And finally - we will talk about the coalition-building process, which will eventually answer the question: who actually won the elections?
Lecturer: Israel Expert from the Israeli Diplomatic Corps
The language of the lecture: English without translation
Venue: Faculty of Humanities, Eötvös Loránd University H - 1088 Budapest, Múzeum krt. 4 Building F,
Time: 2 November 2022 17.30-18.30