Course fee, refund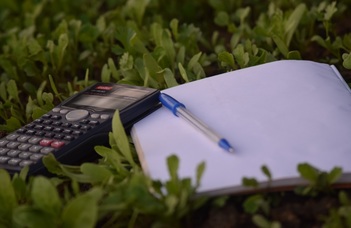 Costs/tuition fee
Covered by fee for 4 weeks: 120x45-minute-long language classes, 8x90-minute-long lectures on Hungarian culture, history and traditions, classes with a speech therapist for better pronuciation twice a week, singing lessons weekly, mini-course on creative-writing for students at B1-C2 level, related course materials, welcome package, one-day excursion outside of Budapest;
Not included in the fee: travel and visa costs, health insurance, accommodation, meals, social activities and organised visits, personal expenses;
| | 4 weeks | 3 weeks | 2 weeks |
| --- | --- | --- | --- |
| Full fee | 1200 EUR | 899 EUR | 780 EUR |
| Early bird (until 25th April) | 1080 EUR | 810 EUR | 702 EUR |
| ELTE student | 960 EUR | 720 EUR | 624 EUR |
Scholarship
You can apply for a scholarship through the Tempus Public Foundation. The scholarship includes tuition fees, entrance fees, accomodation, meals and public transport in Budapest, but not the travel costs to Hungary.
Application
Please fill in the application form carefully.
Please note that the application will be finished only after the tuition fee has been transfered: you will receive all the needed information about the payment via e-mail.

Deadline for application:
1. 30th June 10th July – for those who need visa to travel to Hungary (and countries of the European Union) We are going to send you a Letter of Acceptance to support your visa application.
To be aware of visa regulations, please check the official website of Consular Services of Hungarian Government or our university's information website.
2. TBA - for those applicants who do not need to apply for a visa to travel to Hungary.
Age limit
The summer university programme is open mainly to candidates who are above 18 years old and finished secondary school.
Refund
Before 23 July 2023:
Applicants are entitled to a 98% refund of the tuition fee (2% is non-refundable transfer cost) until the summer university starts. To request the refund, applicants are required to send an email with the subject line "Request for refund" to the email address hungariansummer@elte.hu and declare it in the email that they do not come to participate in the summer university.

After 24 July 2023:
After24 July 2023, applicants are not entitled to the refund of the tuition fee.
The refund process:
As we are a Hungarian state university, the refund process goes through a long and slow administrative procedure.