Erasmus Incoming mobility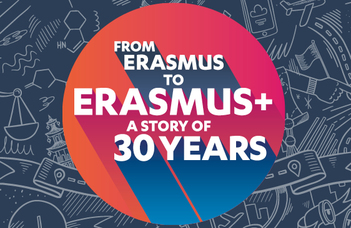 Erasmus Mobilty Affairs
Ms. Andrea PUSZTAI
Erasmus+ Coordinator
Erasmus+ Student Affairs
Room 44 (Building 4/A, ground floor)
Phone: +36-1-411-6500 (ext. 5012)
E-mail: incoming@btk.elte.hu
Mr. Sándor BALACI
Senior Coordinator
Erasmus+ Teacher, Staff Affairs
Room 44 (Building 4/A, ground floor)
Phone: +36-1-485-5200 (ext. 5493)
Direct landline: +36-1-485-5249
Fax: +3-1-485-5229
E-mail: balaci.sandor@btk.elte.hu
Please read the following instructions carefully prior to requesting information from the Faculty Erasmus coordinator by e-mail.
The final courses for the AY2019/20 Autumn semester will become available as we approach the start of the semester.
Until then we suggest you browse the course list provided above. You will always be able to change your final Learning Agreement once you are in Budapest and have a chance to look at the current catalogue.
At some departments, special Erasmus courses are offered, at other departments, Erasmus students can choose from the general courses offered to non-exchange students at ELTE.
You will already be aware that our agreements are specific to the subject areas in which they are set up and are based upon the specific request of individual disciplines. Students must discuss their programme of study with the academic coordinators concerned in order for them to see if the study programme of their preference can be duly executed.
Deadlines and technical details (for AY2019/20 Autumn Semester): The Faculty of Humanities would like to receive student nominations by 15 May the latest.
Punctuality and flexibility:
Nominations received beyond the deadline will be processed provided that the concerned host department expresses its willingness of evaluating applications after the deadline.
Students, whose nominations have been confirmed by the respective host department, will receive personal instructions with respect to technical and administrative matters.
Notifications on nominations:
In all cases, students will be notified on an individual basis by the Erasmus Faculty coordinator about the technical to-dos (application, registration, post-arrival activities, orientation events, etc.) no later than the end of May (in case applications are submitted in a timely manner).
Students are expected to fill in the online application form sent by email to them.
Contact details of the institutional/departmental coordinators are sent to nominated students by email.
Institut- and Department Academic ERASMUS+ Coordinators
List of the leading institutional/departmental academic ERASMUS+ coordinators at the institutes/departments of the Faculty of Humanities of ELTE
Institute/Department

Name and e-mail address

Institute/Department's website

School of English and American Studies (SEAS)

Please check the attached list of coordinators of SEAS, so second attachment of this letter (according to the bilateral agreement!)

http://seaswiki.elte.hu/studies/erasmus

Institute of Philosophy

Dr. Csaba Olay

olay.csaba@btk.elte.hu

Dr. Gergely Ambrus

ambrus.gergely@btk.elte.hu

Institute of Philosophy

Department of Logic

Institute of Germanic Studies

Dr. András Balogh

balogh.f.andras@btk.elte.hu

Department of Dutch Studies

Dr. Orsolya Rétheyi

rethelyi.orsolya@btk.elte.hu

http://cns.elte.hu/index.php?lang=nl

Department of Scandinavian Languages and Literature

Dr. Zsófia Domsa

domsa.zsofia@btk.elte.hu

http://svea.elte.hu

Librarian Studies and Information Science

Dr. Katalin Bella

bella.katalin@btk.elte.hu

http://lis.elte.hu/eng

Hungarian Literature and Comparative Literature

Dr. Förköli Gábor

Dr. Bengi László

lbengi@elte.hu

https://mikti.elte.hu

Institute of Hungarian Linguistics and Finno-Ugric Studies:

1) Department of Hungarian Linguistics

Dr. Nóra Kugler

http://linguistics.elte.hu

2) Department of Finno-Ugric Studies

Dr. Laura Bába

baba.laura@btk.elte.hu

http://finnugor.elte.hu

Department of Hungarian as a Foreign Language

Dr. Katalin Szili

szili.katalin@btk.elte.hu

Department of Translation and

Interpreting

Dr. Viktor Zachar

zachar.viktor@btk.elte.hu

http://www.elteftt.hu/hu

Institute for the Art Theory and Media Studies

(incl. Communications Studies)

Ms. Veronika Kövesdi

kovesdi.veronika@btk.elte.hu

Department of Media and Communication

http://media.elte.hu/en

Institute of Art History

Dr. Evelin Páll

pall.evelin@btk.elte.hu

Institute of Ethnographic Studies

Dr. Kata Zsófia Vincze

vinczekzs@elte.hu

Institute of History

Dr. Péter Erdősi

Institute of Ancient and Classical Studies

Dr. Gábor Bolonyai

(Greek Department, Classical Philology)

Dr. Dezső Csaba

(Institute of Oriental Studies)

dezso.csaba@btk.elte.hu

Dr Mária Négyesi

(Department of Indian Studies)

https://www.btk.elte.hu/szervezetek/49/okortudomanyi-intezet

(under construction)

Institute of Archaeology

Dr. Vandlik Katalin

vandlik.katalin@btk.elte.hu

http://regeszet.elte.hu

Institute of Romance Studies

1) Department of French Language and Literature

Dr. Anikó Kalmár

kalmar.aniko@btk.elte.hu

https://franciatanszek.elte.hu

http://frantan.elte.hu

2) Department of Italian Language and Literature

Dr. Alma Huszthy

3) Department of Portuguese Language and Literature

Dr. Márta Csaba

csaba.marta@btk.elte.hu

https://www.btk.elte.hu/szervezetek/214/portugal-nyelvi-es-irodalmi-tanszek

4) Department of Spanish Language and Literature

Dr. Margit Blastik

s.blastik.margit@btk.elte.hu

5) Department of Roman Philology

Dr. Nagy Levente

nagy.levente@btk.elte.hu

https://www.btk.elte.hu/szervezetek/222/roman-filologiai-tanszek

http://romantanszek.elte.hu

Institute of Slavonic and Baltic Studies

Dr. Menyhárt Krisztina

Bulgarian Studies

Dr. Menyhárt Krisztina

Russian Studies

Dr. Iván Hegedűs

Polish Studies

Dr. Dorota Várnai

Croatian Studies

Dr. Előd Dudás

Ukrainian

Dr. Oxana Kovács

kovacs.oxana@btk.elte.hu
---