General information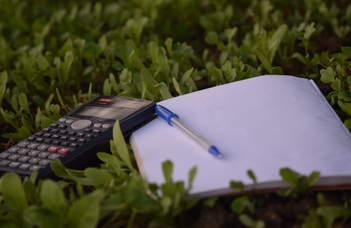 VISA
Information about visa is available on the homepage of the Consular Services. To enter Hungary for educational purpose you will need a letter of acceptance and proof of having reserved accommodation for the duration of the program. If you have been accepted and you have uploaded the proof of payment, we will send you the official letter in a few days as well as a scanned pdf by e-mail. The proof accommodation will only be provided if you send the accommodation fee together with the tuition fee.
Sadly, the visa applications of students from African and Asian countries (except for Turkey) are normally turned down. Last year only one student was granted visa and even he had to travel to the embassy for a personal interview.
ACCOMMODATION
Accommodation is available at the university's Residence Hall at 1223 Budapest, Nagytétényi út 162-164. is located about 45 minutes from the university by public transportation. Bus 133E takes you right to the university. Campona shopping center is right across the road and is very convenient if you want to buy something or grab a meal.
The Residence Hall has 2- and 3-bed rooms, every room has its own fridge, shower and toilet. It provides a wide range of services: wifi, restaurant, gym, football field and a fitness park outside, library, multi-functional community rooms, washing machines, etc. Towels are not provided.
Price: 18 EUR/night for a room and includes breakfast. If you share the room with a friend, you pay 12 EUR/night.
Note that if you choose to pay in the Residence Hall, you will have to pay in HUF.
There are lots of apartments available in Budapest at a reasonable price. You may check the following sites:
Even though it is close to the university and has many hostels and apartments, we do not recommend the Party District – the area bounded by Rumbach Sebestyén utca, Dohány utca, Kertész utca, and Király utca – unless you are an exceptionally good sleeper and have top of the line noise cancelling ear plugs.
ARRIVAL
If you arrive by air, the easiest way to get downtown is by the 100E bus which runs every 20 minutes. You may get on right in front of the terminal, and it stops at three downtown locations. You may buy the 900 HUF (3 EUR) ticket on board. Schedule
For door to door service the cheapest alternative is the Airport Shuttle service, which you may order online. If you are the only passenger, the ride downtown costs 17,5 EUR.
You may also order a taxi at the Főtaxi (official provider for the airport) booths located outside the exits Terminal 2A and 2B. A ride to the city center should cost around 7200 HUF (26 EUR) depending on traffic conditions.
If you arrive by train, all train stations are well serviced by public transportation. Keleti (Eastern) and Déli (Southern) Railway Stations are on metro line M2 (red line), Nyugati (Western) Railway Station is on M3 (blue line).
If you arrive by bus, from the international coach station at Népliget you may take M3 (blue line) downtown.
GETTING AROUND IN BUDAPEST
Public transport in Budapest is cheap and reliable. The 7-day travel card costs 4950 HUF (15 EUR) and is probably worth buying unless you live very close to the university. If you come for two weeks, the 15-day pass costs 6300 HUF (20 EUR).
If you are from the European Union, bring your student identity card with you and you may get a monthly pass for 3450 HUF (11 EUR).
You may find the baroque system of fares on BKK's (Budapest Transportation Centre) website. Tickets are available from vending machines at metro stations, railway and bus stations, larger streetcar and bus stops, as well as from some newsagents (Relay); BKK also has customer service points at the airport.
You may plan your journeys with two apps, Smart City Budapest (Android, IPhone) and BKK futár (Android, IPhone); former operates offline and is updated whenever the schedule changes, the latter operates online. If you prefer the traditional way of studying transportation maps and timetables, they are available at the BKK website.
Taxis are not cheap and all have the same fares: 700 HUF starting fare + 300 HUF/km + 75 HUF/minute. You may order them by phone, but most taxi companies also have an app for ordering online.
TRAVEL IN HUNGARY
MÁV (Hungarian Railways Company), for timetables and e-tickets.
Volánbusz (long distance bus company), for timetables and e-tickets.
WEATHER
Budapest is fairly hot during the summer, the average daily highs being 27°C dropping down to 17°C by dawn. The average being the average, temperature often rises above 30°C, though rarely above 34°C, and in such periods not even the night brings substantial relief, especially not in the downtown area. Extended rainy periods are rare, but you must prepare for thunderstorms.