History On-Demand?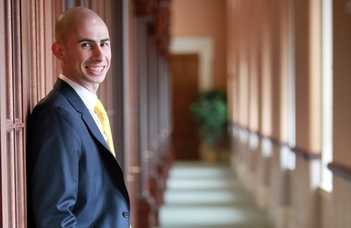 ELTE Department of Media and Communication cordially invites you to the public lecture by Jason Steinhauer.
He will be introducing his latest book titled History, Disrupted: How Social Media and the World Wide Web Have Changed the Past.
Time: 30 May 2023, 17.00-19.00
Venue: ELTE BTK Main Building, Lecture Hall 34.
Jason Steinhauer is a bestselling author and public historian who operates at the intersection of history, tech, social media and politics. Technology has profoundly re-organized our ways of knowing things about the world, and the positive and negative effects of technology must be balanced with a humanistic perspective. Jason brings this approach to his work, where he writes and speaks about how social media, tech and the web are shaping our history, politics, democracy and future. Jason is currently a Global Fellow at The Wilson Center and a Senior Fellow at the Foreign Policy Research Institute; a contributor to TIME and CNN; a past editorial board member of The Washington Post "Made By History" section; and a Presidential Counselor of the National WWII Museum. He previously served as Founding Director of the Lepage Center for History in the Public Interest, and prior he worked for seven years at the U.S. Library of Congress.
Jason is currently the founder and CEO of the History Communication Institute, which seeks to ensure the Web and social media foster healthy online information ecosystems that promote history, democracy and human rights. His best-selling book, History, Disrupted: How Social Media & the World Wide Web Have Changed the Past, examines how history gets communicated on the Web, including how digital nostalgia aids in the rise of authoritarianism. Jason has traveled three times overseas with the U.S. Department of State as part of diplomatic exchanges between the United States and the European Union, meeting with government officials, scholars and students to discuss the effects of the Web and social media on public understandings of news, history and information. He has spoken at events across the United States and Europe and appears frequently in the media.