Erasmus Incoming Mobility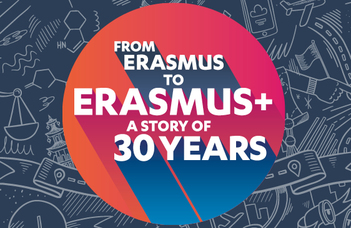 CORONAVIRUS (COVID-19) INFORMATION 2020/21 SPRING SEMESTER
Dear Students and Partners,
we kindly inform you that Eötvös Loránd University (ELTE) is accepting students for incoming mobility for the 2020/21 spring semester. The minimum period of physical mobility however must be at least 3 months for studies and 2 months for traineeships. We can not accept students for shorter periods of physical mobility.
Due to the worsening epidemiological situation, the Hungarian Government has enacted restrictive measures in effect (Government Decree no. 484/2020. (XI. 10.)), according to which higher education can be conducted exclusively online. Until contrary provisions, the University goes from hybrid education ordered earlier for the first semester of the Academic Year 2020/21 to distance education.
The preparation for the 2020/2021 Spring Semester must be conducted based on the regulations of hybrid education, taking into account that the curriculum will probably be delivered and cultivated in a completely online educational form in the first half of the semester.
This means: all courses will start probably completely online and those courses which are indicated present in the course lists may turn present (or both present and online) as soon as the Hungarian Government's decissions will allow it.
When making your decision do bear in mind, there is every chance that some of our schools will only launch online classes or present classes will turn online.
When making your decision do bear in mind that there is every chance that some of our schools will only launch online classes or present classes will turn to online.
It is also possible to request an exemption and pursue distance learning. Such permissions will only be granted due closed borders and similar COVID-19 related travel restrictions, or due to health conditions that put one at high risk. The permission is valid until the hindering conditions are still in effect (e.g. until it is possible to arrive in Hungary), but no later than until the end of the pandemic situation. To indicate your request for distance learning, please submit the form called "Request for participation in distance education" in the Neptun Education System.
Should you have any questions regarding the form and its submission, contact your faculty coordinator:
Ms. Izabella DEÁK
Erasmus+ Coordinator
Erasmus+ Student Affairs
Room 44 (Building 4/A, ground floor)
Phone: +36-1-411-6500 (ext. 5012)
E-mail: incoming@btk.elte.hu
Mr. Sándor BALACI
Senior Coordinator
Erasmus+ Teacher, Staff Affairs
Room 44 (Building 4/A, ground floor)
Phone: +36-1-485-5200 (ext. 5493)
Direct landline: +36-1-485-5249
Fax: +3-1-485-5229
E-mail: balaci.sandor@btk.elte.hu
Based on the decision of the Faculty Leadership office hours at the Department of International Affairs will be online during the AY 2020/21/2 too. Please do not come to the office in person! Your coordinators will have online office hours via Microsoft TEAMS in the usual office hours.
---
Further information about our faculty:
Please read the following instructions carefully prior to requesting information from the Faculty Erasmus coordinator by e-mail.
The final courses for the AY2020/21 spring semester will become available as we approach the start of the semester, but no later than the beginning of November Please find the course catalouge offered for our incoming Erasmus students here.
You will always be able to change your final Learning Agreement once you are in Budapest and have a chance to look at the current catalogue.
Please note: incoming Erasmus students should choose courses from these lists and from the relevant institute/department they are nomintated to. If you wish to register for courses offered by an other institute/department please always consult the academic (institutional/departmental) coordinators before (see list below).
You will already be aware that our agreements are specific to the subject areas in which they are set up and are based upon the specific request of individual disciplines. Students must discuss their programme of study with the academic coordinators concerned in order for them to see if the study programme of their preference can be duly executed.
Deadlines and technical details (for AY2020/21 spring semester): The Faculty of Humanities would like to receive student nominations by 10 November the latest.
Punctuality and flexibility:
Nominations received beyond the deadline will be processed provided that the concerned host department expresses its willingness of evaluating applications after the deadline.
Students, whose nominations have been confirmed by the respective host department, will receive personal instructions with respect to technical and administrative matters.
Notifications on nominations:
In all cases, students will be notified on an individual basis by the Erasmus Faculty coordinator about the technical to-dos (application, registration, post-arrival activities, orientation events, etc.) no later than the end of May (in case applications are submitted in a timely manner).
Students are expected to fill in the faculty's own online application form sent by email to them.
Contact details of the academic (institutional/departmental) coordinators are sent to nominated students by email.