ELTE Alumni
The Alumni Community of ELTE BTK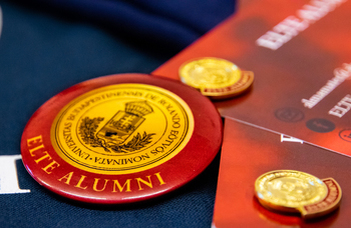 WHY JOIN THE BTK ALUMNI COMMUNITY?
We provide opportunity for connecting and building relationships for our current and former students.
We support the preservation of professional relations.
We provide our graduate students with the opportunity to connect with those with whom they completed their studies, with whom they belonged to a community.
We provide assistance in organizing professional and community programs, class and group meetings.
We provide information about our new educational programs, events related to pedagogy, psychology and sports science, scholarships, applications and further training opportunities.
We create an opportunity to get acquainted with the educational, scientific and professional work of the Faculty, to get an insight into the current life of the BTK
Registered members receive an ELTE Alumni membership card, which entitles them to various discounts.
How to register to the data base of ELTE Alumni?
REGISTRATION TO ELTE ALUMNI DATA BASE
Open the website of alumni.elte.hu (don't forget to change the language to English) and click on ELTE ALUMNI REGISTRATION.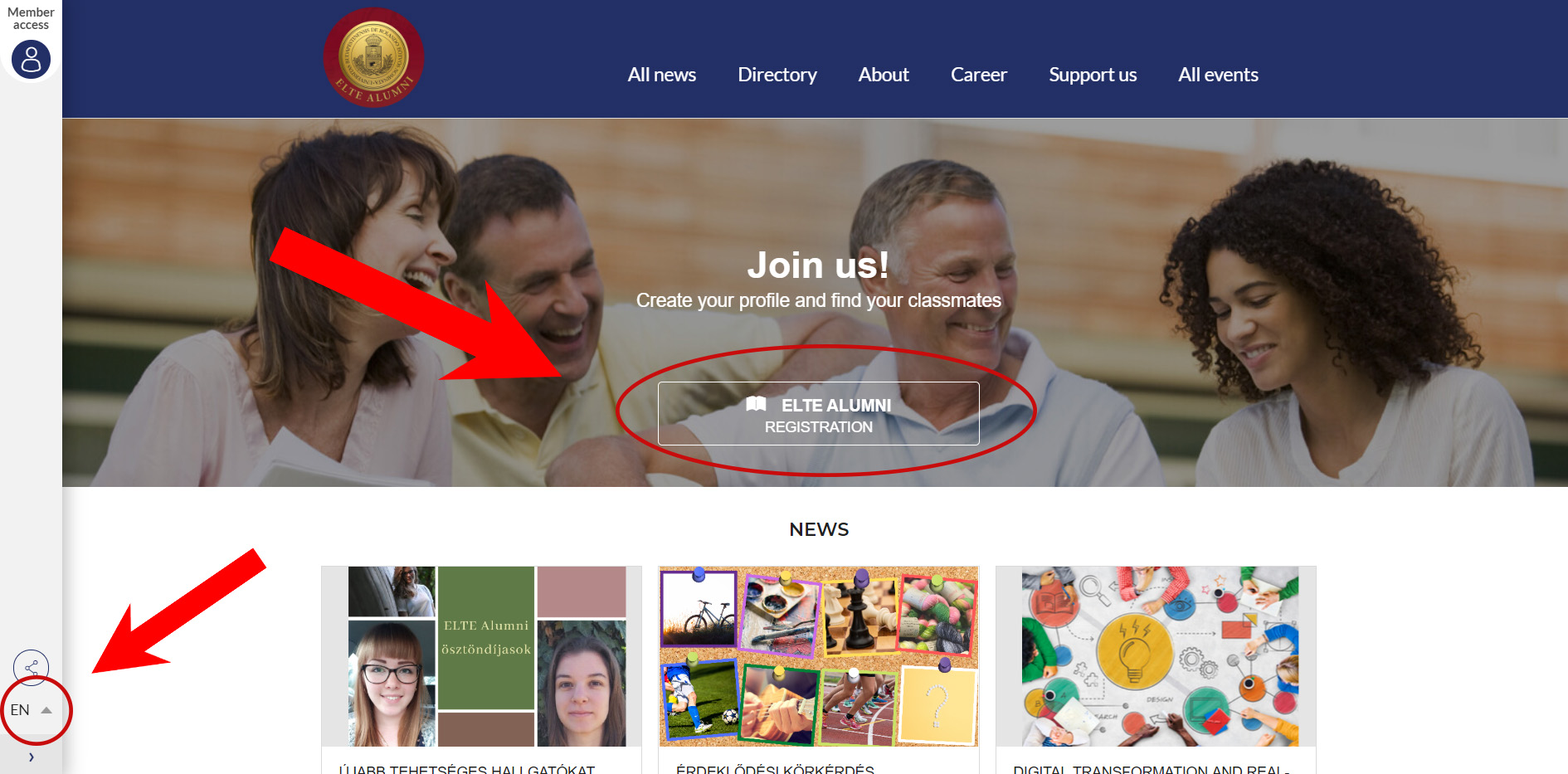 Provide your data, and information related to your studies, such as the name of your programme, year of graduation, name of the faculty, level, etc. After that click on Registration and you are ready!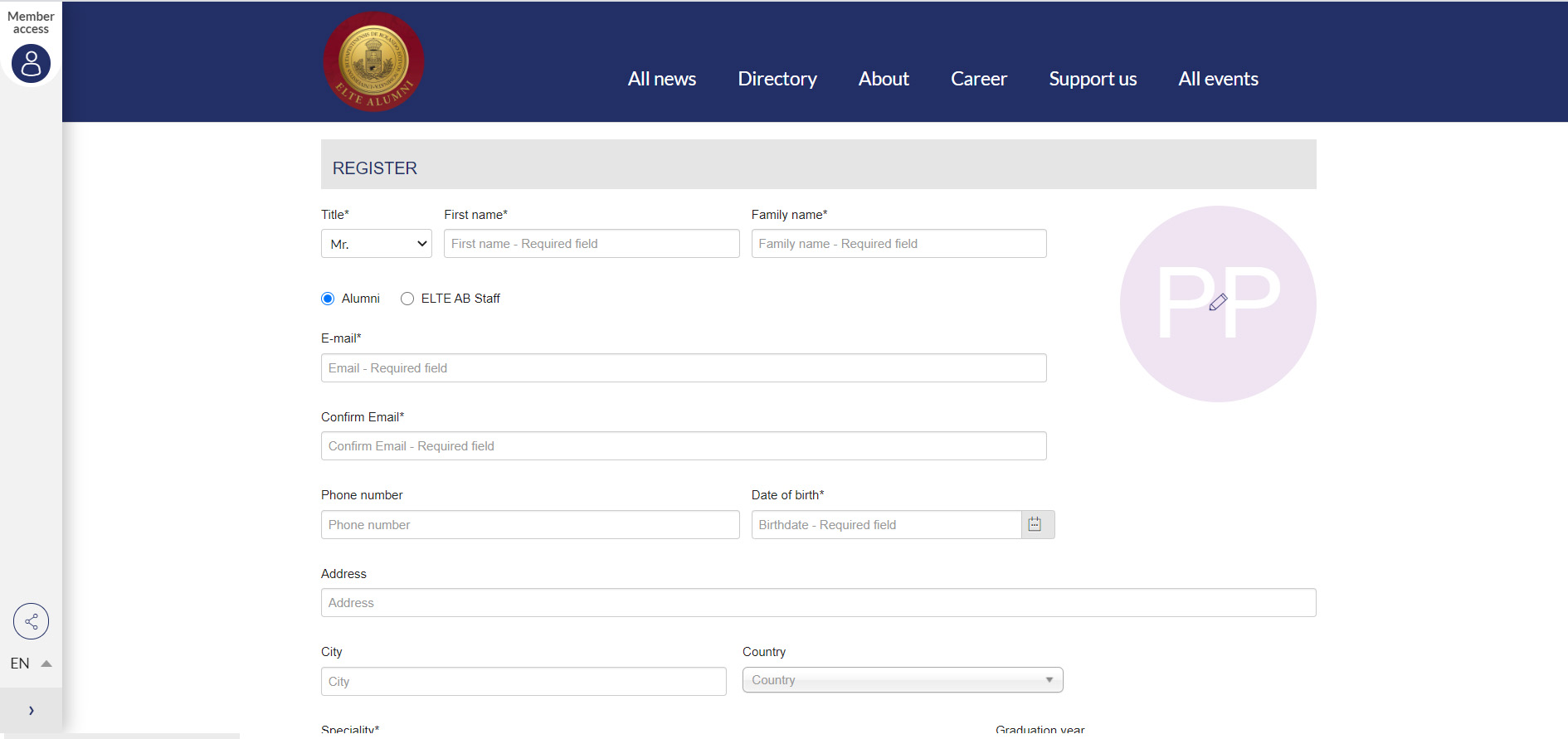 IMPORTANT! The activation link will be sent manually, so it can take a few hours/days until you get it.
REGISTRATION FOR THE INTERNATIONAL ALUMNI CHAPTER:
After you registered to the Alumni, join the International Alumni Chapter. How to get there?
Choose Groups from "Directory" menu.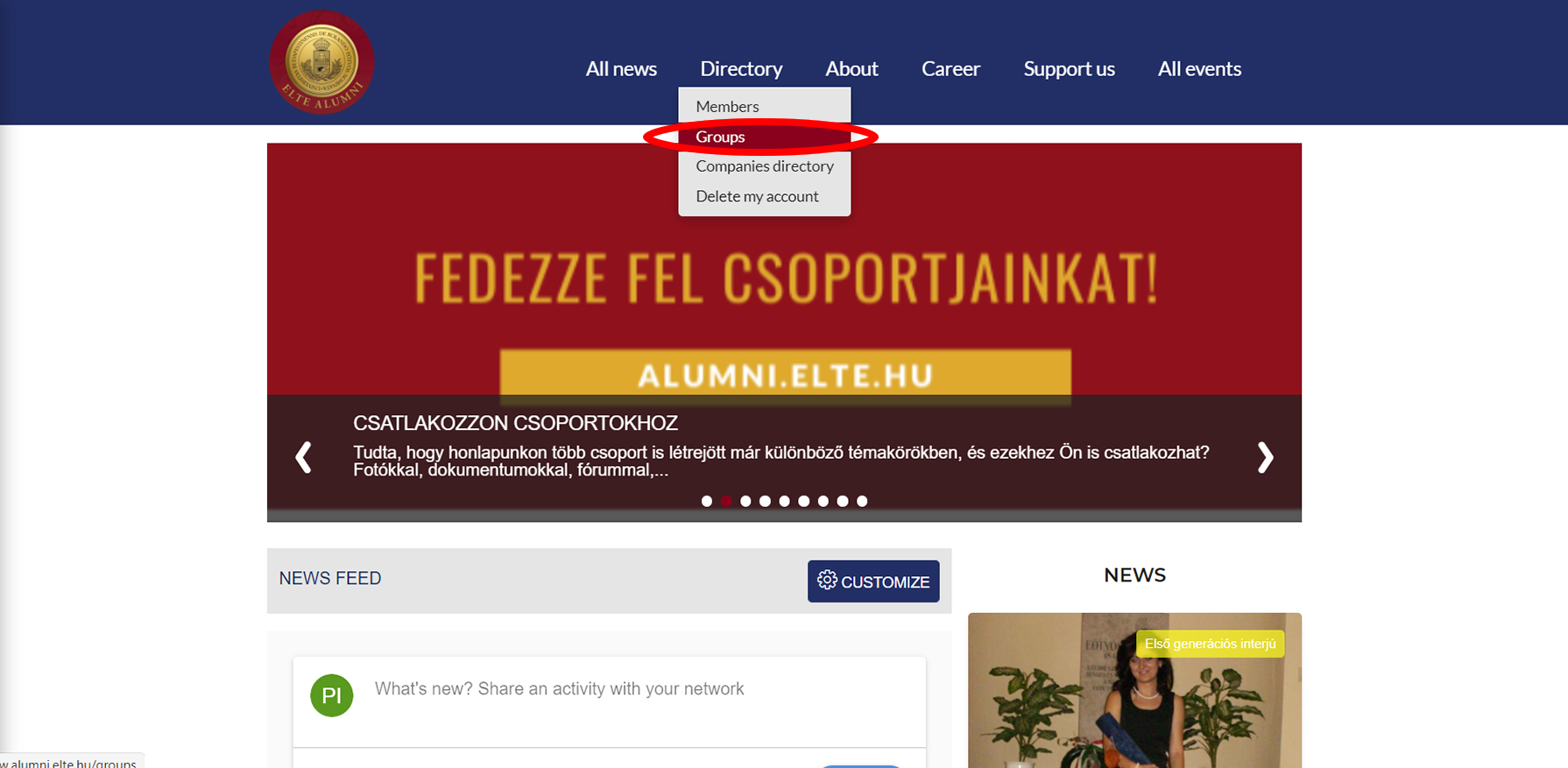 You will find the International Alumni Chapter among the other goups.